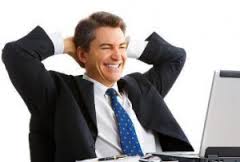 Click to See What Terradise™'s TerraPro Users Are Saying
A full list of TerraPro Professional Funeral Home Software users is available on request.
…
…
Web sites we have designed that use Terradise™'s TerraPro's built-in Web Page Obituary Publisher:
Allison & Rose Funeral Home, Covington KY
Clepper Funeral Chapel, CIncinnati, OH
Colligan Funeral Home, Hamilton, OH
Connley Brothers Funeral Home, Latonia, KY
Evans Funeral Home, Milford, OH
Gompf Funeral Home, Cardington, OH
Hinton-Turner Funeral Home, Paris, KY
J. C. Battle and Sons Funeral Home, Cincinnati, OH
Jennings Farley Funeral Home, Bellefontaine/West Liberty, OH
B.J. Meyer Sons, Cincinnati, OH
T.P. White & Sons Funeral Home, Cincinnati, OH
Vernon Funeral Homes, Urbana, OH
Cemeteries using Terradise™'s TerraPro Cemetery Software to maintain an online interactive presence:
Mt. Washington Cemetery, Cincinnati, Ohio
Maple Grove Union Cemetery, Mechanicsburg, Ohio
Highland Cemetery, West Liberty, Ohio
Visit Cemeteryindex.com to see how your cemetery might be put online!
Our subsidiary, Element Product Design, can create an Internet Presence for your funeral home, too.
Call us for details: (513) 919-6523
We are proud to be affiliated with Hb2Web – an internet hosting service
You may reach them at:
HB2Web. Hosting. Design. Development. All in One Place.
(614) 353-3801
TerraPro links with ASD's new timesaving feature, FuneralSync.
ASD is a family owned and managed, funeral exclusive answering service.  Using FuneralSync, your funeral service information is automatically sent from TerraPro to ASD for FREE.  Not only will you save time and money, you will also decrease the possibility of mistakes with such important information.
ASD, Inc. – Answering Service for Directors 1-800-868-9950
http://www.myasd.com
We recommend Timeless Tributes Video Software
Your online video tributes can be accessed from YOUR webpage using our web page updater.
http://www.timeless-tributes.com/us/